https://www.nextdayscience.com/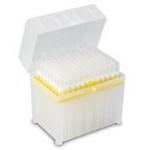 Pipette Tips
Next Day Science proudly offers PurePoint low-retention pipette tips, manufactured from the highest quality 100% virgin polypropylene.
This gives our tips superior clarity and the best sample recovery in the industry. The tips feature a universal fit for most research-grade pipettors and will exceed your most demanding liquid handling needs. All PurePoint tips are PCR-certified and are sterile, RNase-, DNase-, and pyrogen-free.
For more information and further questions, see individual product descriptions or call customer service at 866-650-0314.
6 product(s) found
Item #: P4300
from: $

31.50
sale: $

25.83
Item #: B5-4 Series
from: $

154.99
sale: $

148.74