https://www.nextdayscience.com/
PCR Tubes and Plates
Next Day Science is proud to offer ProAmp PCR Tubes and Plates, made from the best raw materials using particular production techniques that deliver constant quality performance.
ProAmp PCR tubes and plates have thin wall construction and consistent wall thickness for precise thermal transfer along the surface of the entire tube. Our cap design allows a perfect fit to reduce sample evaporation during thermal cycling. They are PCR inhibitor and human DNA-free, RNase/DNase-free, non-pyrogenic, sterile, and validated using Method 1 guidelines of the AAMI. All ProAmp products are available in blue, green, red, and yellow. In addition, we offer the LABeler for easy label identification of any laboratory vessel in nearly any laboratory application.
For more information and answers to questions, contact us at 866-650-0314.
11 product(s) found
Item #: PC7065
from: $

102.00
sale: $

88.74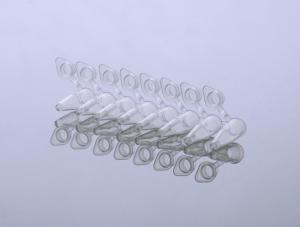 Item #: PC7062
from: $

88.00
sale: $

76.56
Item #: PC7066
from: $

105.00
sale: $

91.35