https://www.nextdayscience.com/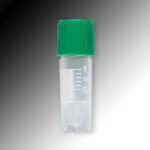 Sample Tubes
Next Day Science offers a complete line of sample tubes that have been designed to be used for storage, transport, centrifugation (round bottom tubes), or the collection of biological specimens.
These sample tubes are produced from non-toxic polypropylene that offers a high degree of strength and clarity. The tubes come in a variety of sizes, from 5mL to 50mL, and they feature leak-resistant screw caps that can be removed or sealed in a single turn. The tubes are autoclavable and are manufactured to withstand a wide temperature range (-196°C to +121°C).
See our variety of sample tubes below and don't forget your sample tube caps (sold separately). Please contact customer service with any questions you may have at 866-650-0314.