https://www.nextdayscience.com/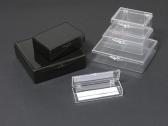 Molecular Biology
Experiments and other lab work conducted at the level of molecular biology require the right tools.
From agarose solvent, autoradiography film, and electrophoresis systems to pure green QPCR kits and western blot boxes, Next Day Science has a wide range of supplies to support you at every phase of your molecular biology work.
With only the best supplies at the best price, you can rest assured that you are getting value and quality for your molecular biology lab purchases.