https://www.nextdayscience.com/
General Purpose Water Baths
A general purpose water bath is an essential piece of laboratory equipment. The heated water in the bath is useful for incubating samples at a constant temperature for a long period of time. It's also a safe method for heating flammable chemicals that may ignite over a flame source and to warm or melt samples or encourage chemical reactions at high temperatures.
Next Day Science offers a wide range of general purpose water baths that are a sleek, cleanly designed addition to your bench.
You can count on absolute control, precision, and convenience in both digital and analog models, all priced with your budget and high quality in mind. For more information, see individual model descriptions.

10 product(s) found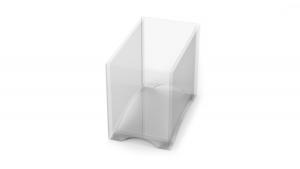 Item #: TXXPA1 Series
from: $

266.75
sale: $

240.08
Item #: 040800 Series
from: $

45.75
sale: $

41.18